The shift to online and remote working in the broking industry has been phenomenal. Now is the time for brokers to future-proof their operations and turn the new normal into business as usual to lay the foundations for the future of broking. From our research, heres the view from brokers on plans for digital transformation and business change in 2021 and beyond.
Broking businesses have fast-tracked digital initiatives and investments to connect employees working from home and to support the needs of customers. In the London market, we can see just how big the impact of digitisation has been, with a huge increase in the use of e-trading platforms such as PPL and Whitespace for transacting Lloyds business. According to InsTech London, over the past year PPL has seen almost a 100% increase in transactions with Whitespace the other main beneficiary, as brokers and underwriters have been forced by circumstances to trade electronically.
Now brokers employees are largely working from home; customers are using digital platforms to communicate with them; and London market brokers are using e-trading platforms to place business. Businesses are running job done, right?

Howard Lickens, CEO of Clear Group, a broker with over 400 staff across six regional offices, thinks differently:
We made the move to remote working in about two weeks. What we have now is an acceptable way of working, but it is sub-optimal. Were now looking to upgrade to a system that positions us for the 21st century so we can look after customers more effectively.
Digital transformation has only just begun
Many broking businesses have moved to Office 365 and Teams, and migrated onto Microsofts Azure cloud, although some are still sending Excel files and other documents via email. Yet even those who have migrated to Microsofts online applications still lack the digital infrastructure to smoothly shift to flexible business models and new ways of working. Investments in digital were focused on specific initiatives to keep day-to-day operations running and may be insufficient for the operational demands being made on them now.
According to Nigel Walsh, Managing Director of Insurance at Google, we need to revisit this and plug the holes:
The insurance industry did a tonne of work last year to set up working from home, putting all the basics in place to make that work. But we didnt really do any digitalisation. We havent done anything around reimagining the process; we just digitised all the old processes.
So, I think theres going to be a level of what I call digital indigestion going forward as the industry works out what it has to do now to smooth out the mess it just hurriedly put in place to make remote working function,
Moving at high speed meant many brokers couldnt consider the wider business context the way they normally would have. Many brokers deployed the technology and innovation their businesses needed in the short term. But without revisiting these shifts, moving to digital may be unsustainable.
For example, several brokers we spoke to mentioned that they are experiencing trouble accessing Citrix due to limited bandwidth, or simply not having enough licenses for all their users. Others say that their digital security measures have actually made it more difficult for staff to access some of the applications and customer data they need.
Remote working is here to stay but are brokers really ready?
This issue is only going to become more urgent as brokers adjust to remote working longer term. For example, in a poll of over 200 brokers we ran in February 2021, forty-five percent of respondents cited better work-life balance as the number one benefit of remote working.
Yet flexible working comes with several significant challenges. With staff working remotely, there is a risk of losing cohesion, Lickens says. Hes not alone in having concerns about the practical challenges ahead.
Another broker says: With remote working, weve gone from having half a dozen managed environments to hundreds of managed environments. Thats not sustainable without proper planning and change management.
Brokers say they are ready for business transformation
However, according to our research, many brokers are ready for change. In the poll mentioned above, the second most popular benefit of remote working was as a catalyst for business change. Thirty-four percent of respondents picked this as their number one choice.
Change management is as much about attitudes and mindset as it is the actual technology.
Many of the brokers we spoke to agree. Keith Bucknall, IT and Program Director at Specialist Risk Group (SRG), says: Change management is as much about attitudes and mindset as it is the actual technology.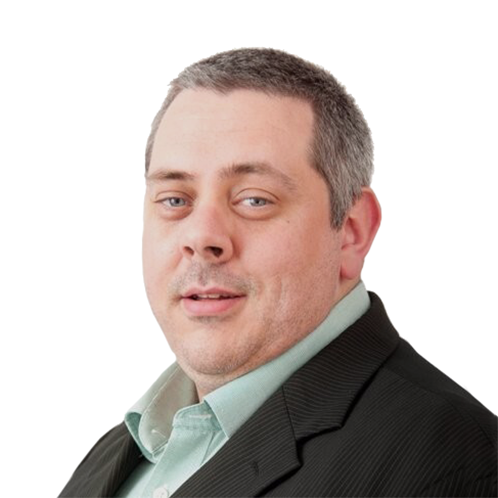 As a change management specialist with years of experience across the insurance industry, Keith thinks that getting over resistance to change has always been his biggest challenge. Now theyve realised what they can do and that these processes can be faster and can save time and theyve got used to using Zoom, Teams, and Office 365, Keith says, adding that the tide is turning.
Now people dont want to spend two hours writing everything down or waiting for a slow screen to load up.
Many people are getting ready to go back to the office and want to have face-to-face meetings again like in the old days. But now theyre realising that using digital technology can give them more time for face-to-face meetings. And freeing up time they used to spend on paper-based admin means theyll have more time for new business, he says.
People have realised change doesnt have to take forever. The mindset has changed.
Bucknall adds that he was pleasantly surprised at how quickly SRG adapted to using new technology. People can change really quickly if they have to, he says. He even thinks that using the new technology itself has helped make people more open to change.
Were actually finding more change happening through Zoom and Teams calls than when youre in the office, he says. The situation itself has had an impact on mindset and willingness to embrace change.
Howard Lickens has seen the same effect take place at Clear Group. People have realised that change doesnt have to take forever, he says. The mindset has changed, and thats great news for the future.

Delivering a truly digitally-enabled broker business
So, brokers have digitised in line with the immediate needs of the business. Attitudes within the industry have become more open to change and more acceptive of the potential benefits of digital transformation. Now, many brokers are looking to leave behind legacy systems and go digital to increase their resilience and agility.
Its about moving onto a proper 21st century system so we can look after customers more efficiently. Something thats future-proof and will remain fit for purpose over the next decade and more.