For years already data has been a buzzword in the insurance industry, but only recently has the availability & accessibility of policyholder data begun to actually change how the industry operates.
It's the brokers and agents who aren't paying attention to data who are going to see negative hits over the long term.
Setting the Scene
The traditional approach of viewing customers and leads without first looking at the available data can't last, because it's not an effective way of running the business anymore. Customers and leads can no longer simply be ranked by the expected premium they will place or the estimated commission they will generate, because it doesn't provide an accurate view of the real potential of clients or the cost of servicing them.
Think of it this way: data is a core asset, especially since so much information is gleaned from it that can improve process efficiency and system automation.
And yet, many brokerages aren't unifying the information available to them in a way that makes it both easy to access and able to provide brokers with actionable insights. This information is siloed across departments, or it's only accessible by logging into multiple systems and gathering bits and pieces of it here and there.
It might not seem like tracking down information is a big deal, beyond, of course, the time wasted by agents, brokers, and back office staff trying to gather it all, but it is. That's because letting data go unprocessed and failing to make use of analytics in insurance impacts the bottom line.
Brokers and agents who are still focused on being product-centric, selling what they want to sell or what they think they should sell to clients, are missing out on new business and customer service opportunities because they are not paying attention to data. So they end up wasting their time trying to get customers to buy something they don't want or don't need. This is especially true with mergers of major companies leading in insurance innovation.
If you think brokers and agents are working harder and not smarter, youre right. While they have more information at their fingertips than ever, there is a palpable gap when it comes to harnessing that information and and turning it into a business asset.
So what are these long-term benefits of smartly leveraging data and making use of analytics in insurance?
1. Profitability and Productivity Tracking
When it comes to the profitability and productivity of your agents and brokers, ask yourself these questions:
Do your current systems give you the data you need to grow your business?

Are you able to understand the actual profitability of every client, recognizing the revenue they generate and the resources spent to close them?

Can agents easily identify opportunities to cross-sell and upsell to customers?
If your answer to any of these questions is no, then you have a tremendous opportunity to use data to improve your business's bottom line.
Studies have shown that salespeople spend approximately 65% of their time in non-sales generating activities. For many, this includes administrative tasks and tinkering with spreadsheets to monitor and track customer data.
That does not make for a very effective or productive broker or agent. The good news is there are ways data improves agent performance, and a big part of that has to do with using a smart cloud-based agency management system.
Smart agency management systems allow for brokers and agents to spend less time on administrative work and non-productive tasks. Instead, they can present themselves as trusted advisors and partners to their customers and leads. With precise, unified data that provides actionable insights, they can streamline their workflows and make decisions based on customers needs in conjunction with profitability.
Productive and profitable agents are those who close deals and provide excellent overall customer service. They spend less time chasing down leads and customers, and act intelligently based on the data they have so they can anticipate future needs ahead of time.
However, merely tracking commissions isn't enough, today. There is so much more potential that top performers can achieve when they have the right data and analytics available at a moment's notice.
That is one area where data transparency becomes even more critical.
2. Total Transparency
A cloud-based agency management system can help management as well, especially when it comes to guiding business decisions. Data transparency will allow them to both get a better sense of the business's bottom line and identify top performing brokers and agents.
They can see where there are potential red flags in human resources, gaps in training, or where a promising agent is falling behind. Rather than waiting until it's too late, management can step in and encourage more effective workflows and on which clients time should be spent.
These actions, in turn, can improve profitability and identify potential poor fits.
A case study by Bain found that with better systems, management could track more than just sales. Management was able to discover which salespeople were spending time working with customers effectively and which were spending time on accounts that weren't generating much revenue. They could identify high performers and also note the systems and processes those performers used to achieve better results.

Understanding where the time was being spent helped management make subtle but effective shifts in their teams that could help salespeople focus on high priority accounts.
This is something that can be replicated in your insurance business as well.
Data transparency doesn't only apply to management. Having access to this information can improve the business across all lines and departments, including the back office where faster access to better contextualized client data provides a level of understanding that lays the foundation for superior customer service and smoother interactions. The information they have should be added to the system to help ensure a 360-degree profile of customers that can gather everything from call frequency to clicks and website visits.
Smart agency management systems also allow brokers and agents to assess a variety of custom reports. These reports can help identify the highest value, most likely to land customers and leads that brokers should pursue, as well as the products they can offer that customers most need. Moreover, such a system can help brokers and agents take a closer look at their own performance to identify areas to improve.
All of this data can be vital to business operations. From the back office to top performers, data transparency can help management make the right long-term business decisions.
3. The Use of Predictive Analytics in Insurance
One area where accessible data can have long-term benefits is with customer service.
When it comes to data information, Accenture found that:
"75 percent of people are comfortable with companies collecting their personal data if the company is transparent about how they're using it, and lets customers control how their data is being used."
Where the concept of data collection might have made consumers nervous in the past, today they are willing to give up that information if it is going to benefit them in the long run.
That also ties in with the increasing needs of consumers to have personalized customer service and how these improvements can have a positive overall effect on a business.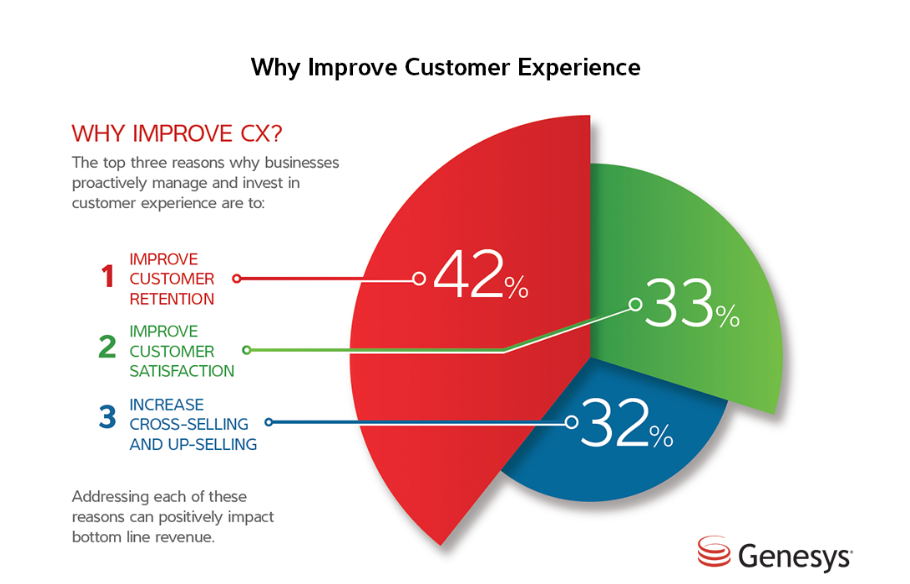 The statistics speak for themselves:
"By the year 2020 customer experience will overtake price and product as the key brand differentiator."

"62% of companies view customer experience delivered by the contact centers as a competitive differentiator."

"87% of customers think brands need to put more effort into providing a consistent experience."
Clearly, insurance agents should become more customer-centric, but how?
Here is where collected data can be plugged into predictive analytics models to give customers a much better overall end-to-end experience translating into higher customer retention rates, renewals, and policy sales.
Smart agency management systems use predictive analytics to provide brokers and agents with actionable insights. This information is pulled from lead and customer behavior and then extrapolated to help predict which products or lines statistically a customer is going to need in the future.
That enables brokers and agents to act first; they can offer truly personalized and customized service to clients based on their past behaviors. It helps customers to think of their brokers and agents more as trusted advisors who have their business interests in mind versus salespeople who are looking for a commission.
These small changes in approaching clients can have big impacts over time, as clients who are happy are more likely to be loyal and can generate more revenue for the business over time. Utilizing predictive analytics from the start can be a massive competitive advantage for agents and brokers who want to set themselves apart.
Final Thoughts
In order to position yourself well for the future, make smarter business decisions, and service customers better, you need to find a way to embrace data and make use of analytics in insurance to extract actionable, business-improving lessons.
If your brokerage isn't ready to go digital and start actively planning business decisions and operations around data, there's little doubt that your brokerage is going to be left behind.
The time to transition to a digital insurance brokerage is now. Contact us at Novidea to get started.
---