Is that Harry Potter over there at the keyboard? No, just a lookalike, but he is magic with software. Hes Ariel Gorfinkel, one of the super-smart (and very funny) professionals who developed the Novidea platform from the ground up.
Meet Ariel Gorfinkel, Software Engineer, IL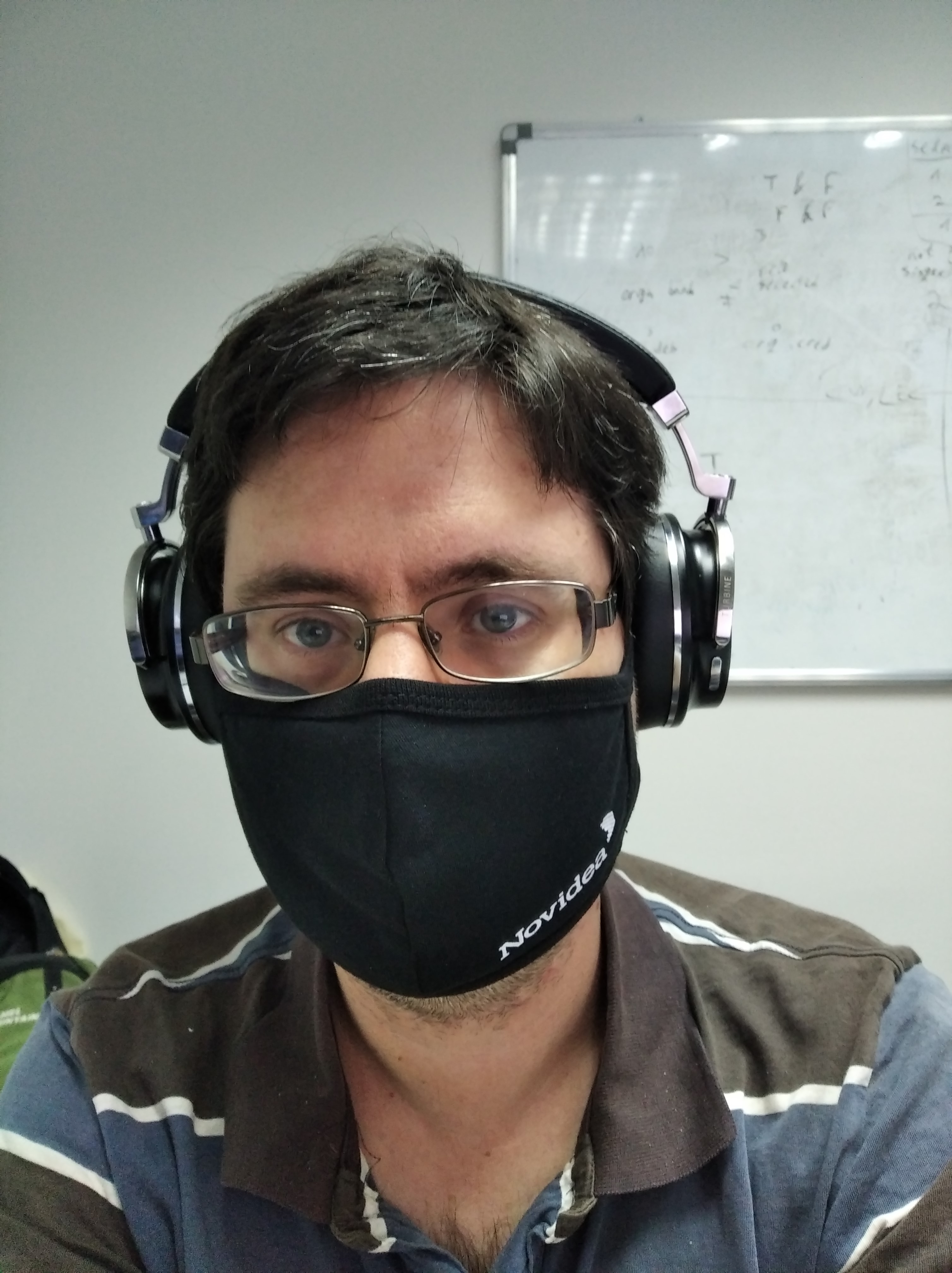 1. Whats the nerdiest thing you do in your free time?
I do so much nerdy stuff, it's hard to choose which is the nerdiest… I'll say playing chess.
2. What are some of your hobbies?
In addition to chess, I play a certain MMORPG (massively multiplayer online game) and play board games with friends. "Pandemic" has been a recent favorite. I also enjoy reading (mainly sci-fi & fantasy novels) and photography. Now that I always have a camera with me, its easier to enjoy that hobby.
3. Whats at the top of your bucket list?
To soak in a thermal spring while watching the Aurora Borealis somewhere in Iceland.
4. Whats the best place youve ever traveled to?
Norway! At Longyearbyen (Svalbard island), we went on a snowmobile excursion in -30℃ weather made even colder by the wind chill. And at Tromso we "chased" the Aurora Borealis and got a magnificent show.
5. Choose a movie title for the story of your life.
How about: Game Changer
6. What is your favorite Novidea memory/event/swag?
After 5.5 years at Novidea, there are so many fond memories to choose from. We once went on a "Street Quest" in Tel-Aviv. Maayan (aka Maayan Levy Cyzs, Novideas head of delivery and implementation) and I were the moles and were instructed to take sneak photos of everyone as part of the quest.
7. Whats the coolest thing about your job?
Learning that customers and fellow employees consider a product I developed to be very useful.
8. What are some nicknames youve been given over the years?.
I have been called "The Compiler, "The Calculator" and "Harry Potter" due to my vague resemblance to Daniel Radcliffe.
Want to work with great people like Ariel? Check out Careers @ Novidea.
We hope you enjoyed learning a little bit more about the people who drive the smart behind Novidea! Stay tuned for our next feature.