That guy on the Zoom call wearing binoculars? That would be Ofer Akrish: Birdwatcher, nature lover, and Novidea delivery manager extraordinaire. We thought you might like to get to know this avid outdoorsman, one of the multi-talented folks who are the Smart Behind Novidea. Hes also the person you want by your side if the lights go out (read on to find out why).
Meet Ofer Akrish, Delivery Manager, IL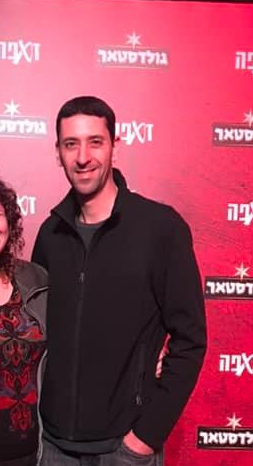 1. What are some of your hobbies?

Hiking in nature with family and friends, traveling, music and concerts, birdwatching, my dog, bicycle riding.
2. Whats the best place youve ever traveled to?
Colorado, USA, where nature surrounds you in a powerful way: the Rocky Mountain snowy peaks, flora and fauna.
3. At which store would you like to max out your credit card & why?
Once it would have been a CD store, but now that they are extinct, it would probably be a camping store where I could load up on every kind of outdoor/camping gadget there is.
4. Whats your hidden talent?
I have a great sense of direction and can navigate well even in total darkness.
5. Whats your biggest guilty pleasure, and why?
Listening to rock and metal music from the 90s; I never get tired of that.
6. Whats at the top of your bucket list?
Going to live concerts of rock bands from the 90s (most are pretty old now) and hiking Mt. Kilimanjaro in Africa.
7. Which superpower would you choose & why?
Definitely flying. It would save me a lot of time looking for birds and looking at maps.
8. Whats the coolest thing about your job?
Being on the front end of the company with customers; seeing the impact of each change and feature delivered is a small victory, which makes me proud of our work and drives me forward.
As a delivery manager, Ofer is responsible for customer project management and ensuring we meet our customers requirements.
We hope you enjoyed getting to know him and that youll join us here again to meet another of our talented teammates. Stay tuned for our next feature!