How is your business running today? Are your agents buried under piles of paperwork? Does the sales cycle seem never-ending with delays at each stage in the process? What about the communication between departments, does everything run seamlessly?
Now, add in the fact that prospects and customers want their policies to be processed quickly and demand better customer service throughout the sales cycle. Are you keeping up with those wants and demands?
If any (or all) of these questions give you pause, it might be time for a change.
Technology Triumphs Transform  the Trade
Heres the thing, it doesnt have to be that way. Advancements in technology and business management systems mean your agency or brokerage can operate at a high level, providing excellent customer service, while streamlining processes and growing sales.
No, its not a magic pill. What you need is a smart, automated cloud-based management system.
In the space of this post, Ill highlight five ways a smart business management system can make all the difference for your insurance operation.
1.  Common language for international firms, consistent global view of KPIs
Not all that long ago, local clients were the bread and butter for most agencies. Agents could make a few calls and secure local business, bolstered by word of mouth.
Today, thats not the case. In such an interconnected, globalized economy, focusing on your local area alone is not going to cut it. To succeed in this environment, you need to cast a wide net and you need to cast it far. In fact, even if you were to focus your efforts on your immediate geographical vicinity, the accounts youd land are themselves likely eying expansion to foreign markets, already doing business internationally, or even have overseas offices.
This means even to win and keep just local business youll need to have a working understanding of the global insurance landscape. Its no longer enough to just know whats going on in your own backyard.  
Rather than balk at the change, why not embrace it?
This is where utilizing a smart business management system that works across borders and centralizes all business data in a single system accessible through a familiar interface and programmed to ensure regulatory compliance across all jurisdictions can be an incredible advantage.
After all, insurance deals in risk pooling. Thus, the wider and more diverse the pool, the greater the benefits. That applies both to the insurer and the policy holder.
Such a system can facilitate collaboration between long distance teams. For example, if two teams are working on the same account, both will be able to view all pertinent information including documentation and all past sales activities in the system down to the smallest of details like a call being placed, or an email that was just sent out to the client. Agents are also able to have discussions on the account page itself, as well as subscribe to receive automatic updates on changes made to the account within the system, so that everyone stays on the same page at all times.
Today, any local insurance business can expand to be a global player. For example, a commercial firm can work with mid-sized firms maintaining multiple offices across a region or with large multi-national organizations boasting employees around the world. Or, a medium sized insurance firm may acquire a similar sized firm across the globe in order to expand and diversify its operations. In these cases, having an easy-to-use shared playbook is key to M&A success. Intelligent management systems act as the shared playbook the place where all employees go to find the information they need.
A central management system serves as a universal playbook for an organization going through the M&A process because there is only one interface and uniform protocols for how to interact and manage data within the system. This serves as a way to integrate the new business into the existing firm as seamlessly as possible because it eliminates the issues of data silos between companies, or valuable information falling through the cracks, among other things.
A common system and language for users and agents that is easily accessible and can be managed from anywhere is essential to streamlining M&A enabling effective collaboration and facilitating headquarters-to-satellite work across different operational locations.
Finally, you cant talk about a global system without discussing regulatory compliance. Smart business management systems can evolve alongside changes in the regulatory landscape.
A management system with flexible architecture can easily adapt to regulatory changes because the business logic stays the same; all you need to do is plug in the new variables. Once you plug in the updates to regulatory requirements, the system will automatically update to create new reports based on the changes. This means youre not going to be slowing down the sales cycle or playing catch-up every time new regulations are introduced.
Whats more, these systems also allow for testing new business logic formulations against real world scenarios an amazing way to repeatedly test the new regulatory parameters youve plugged in and ensure your system is 100% compliant going forward.
2.  Actionable intelligence across all accounts and business lines
On the business side of things, one area where so many organizations struggle is forecasting. Much of the problem can be attributed to the fact that the underlying data isnt clean.
In fact, this chart highlights some the reasons why youll see so much bad data.
Its incredibly difficult to plan for the future and be prepared for unexpected downturns if your agency doesnt know where it stands on key factors like profit margins, closing rates, and cash flow. When these numbers are taken for granted, it leads insurance agencies to ignore warning signs.
It's not enough to simply see the data on these metrics. Intelligent systems allow that data to be easily analyzed according to a multitude of different variables and dimensions. This allows managers to zoom in on the smallest of details a big difference when it comes to decision making. Instead of knowing whether you're profitable overall, you can tell whether each and every department and service offering is profitable in its own right.
For example, an agency might keep underperforming employees on for too long, or they might endure a feast or famine hiring cycle. Or worse, an agency might be keeping unprofitable clients without realizing that the time and resources invested in those clients is more than the income theyre generating. These sorts of unaccounted for variables can easily throw important projections off course and lead to faulty decision making.
With an automated smart system, this type of data is easily tracked actionable insights are provided on how to proceed. For instance, certain platforms can be deployed to display color-coded labels showing the profitability of every client (or even agent) based on how much time is spent working on their accounts and how much income they provide to the business as a whole.
This type of feature allows you to quickly spot when something is amiss and indicates how to act upon that data to better improve your insurance operations.
Whats more, a smart business management system has intelligence engine capabilities that can, for instance, compare accounts with similar data profiles and highlight key differences. This functionality can help you instantly spot under-coverage or over-coverage scenarios, as well as to identify what similarly circumstanced policyholders responded to positively and negatively in terms of up- and cross-sell plays.
With such an intelligence engine at your disposal, you'll be able to effectively automate the process of replicating successes and learning from failures to the extent that your operation will quickly approach the asymptotic limits of its own efficiency.
3.  Standardized operational interface
Agencies that run offices through a number of different locations, or around the world, can often have issues when it comes to standardizing processes. Different managers, systems, and even languages can all contribute to inefficiencies. While it might not seem like a big deal at first, these small delays and hiccups can cause major bottlenecks over time.
Thats just one reason why getting on a standardized system can be so important. For a larger agency that has multiple offices, this can be a true game changer. Imagine having every new agent and employee come through your business and be trained on one system. If they move to a new office or switch roles they wont lose a step; they can seamlessly continue without wasting time trying to learn a new system or process.
A single integrated and streamlined system guarantees the same frame of reference for employees and collaborators regardless of where theyre located. They will continue to be able to effectively utilize the system, keep the business running, and not cause any lags in the speed of operations.
4.  Scalability of business processes and workflows
Scalability. Every business wants it, but few have the pieces in place to achieve it. Dont let this be your business.
One of the biggest reasons why organizations are not able to scale properly is because they have poorly defined processes and inefficient workflows. Having a smart central system in place encourages you to thoughtfully define your processes and design efficient workflows.
Once defined, the system ensures adherence to the defined processes and designed workflows in a convenient and low-friction way. You can always refine your system settings if the need arises, but the idea is to move to a "build once, deploy many" model.
It's when this type of low-friction and convenient deployment model is in place that youll see significant decreases in manual data entry requirements and obviation of duplicate entries.  Unsurprisingly, these can be a massive roadblock when it comes time to scale.
Manual entry can often cause problems such as increased error rate due to inadequate training, misinterpretation of information, or plain human error as well as slower turnaround because of extra time devoted to "cleaning" messy data, quality checks, and overcome boredom.
One way to remove that roadblock is with automation technology. This can help to reduce both errors and redundancies. Smart systems can be trained to complete basic tasks and pre-populate data. Just those tasks alone can help scale your business because it speeds up both the sales cycle and helps to create better systems around overall customer service.
5.  Anywhere-anytime data access
In a global economy, the business cycle is effectively 24/7, necessitating anywhere-anytime data access.
This holds the potential for a huge strategic advantage, especially in a business that is looking to reach customers around the world. With a cloud based system, there is no need to worry about time zones, someone getting to the office, or waiting for a report to be generated. Your data can be accessed from any device so the system will never be inaccessible regardless of your circumstances.
Where this pays off is with response times and deal closure rates. Clients and prospects simply arent willing to wait for information anymore. In fact, research has found that 35% to 50% of all sales go to the vendor that responds to the prospect first.
However, the vast majority of businesses are not equipped with the business management systems to respond to requests right away.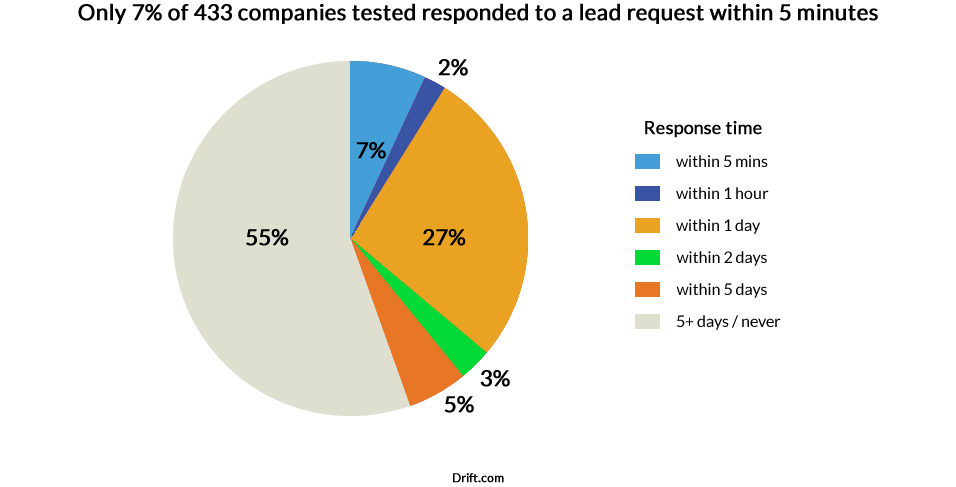 With a smart system, the front and back office can be unified. This can provide a transparent and 360° insight into your business. All of the information for a given policy holder, and even for prospects, are available in real time at the simple touch of a button, organized through a central account portal.
That means when a prospect or customer contacts your agents, they can confidently provide them with the necessary information to continue to nurture the relationship.
Final thoughts on business management systems
Getting smart when it comes to business management isnt just a good idea, its critical.
After all, how can you realistically expect your agency to be able to compete globally without having the right tools to improve customer experiences, streamline processes, enhance internal communication and collaboration, and scale your business right at your fingertips? Thats why so many organizations are moving towards smart automated systems.
These type of systems enable a common language amongst your entire firm, provide actionable intelligence so that nothing slips through the cracks, deliver a standardized operational interface, allow you to scale effectively, and give you access to your data anywhere, anytime.
---