Up next in our feature introducing you to the super-smart and talented team here at Novidea, we have Paul Richmond, who joined us recently as a UK Product Owner. 
Paul is responsible for integrating our platform into the London market and driving value for end users and clients.
Paul has used his spare time, compliments of the lockdown, to begin a long-term ambition of becoming a self-taught House DJ, with plans of creating his own festival- possibly making him one of the coolest dads ever!
Paul loves keeping fit and is a huge sports fan, following Formula 1 and NBA. During lockdown, he has also started learning French. Bon chance, Paul!
Meet Paul Richmond, UK Product Owner.
1. What has been your favourite part of working remotely during the pandemic?
By far spending time with my two young children. We had our second just before the pandemic, so to be around for his first year has been amazing!
2. Whats the coolest thing about your job?
For me it's that product owners need to have the vision and creativity of the bigger picture, whilst being able to translate that vision into something tangible for a developer to then build (which I am always impressed by!). The outcome is that you're adding genuine value to the end user / client.
3. What would be your dream job, apart from working for Novidea?
Two stand out… either a stereotypical 'off the wall' marketing firm where everyone is creative 24/7 and 'no idea is a bad idea!' or a festival organiser, which I hope to do within the next couple of years in my local area.
4. What are your hobbies?
Outside of my two young children, my main passion is music and after years of wanting to, I finally bought everything and have started learning how to be a House music DJ (and headline my own festival!) I'm a huge sports and fitness fan, mainly the F1, NBA, Bath rugby club and built a gym in my garage during the first lockdown to keep healthy.
And I started learning French during the second lockdown, as I always felt bad not being able to speak another language when everyone else speaks English so well!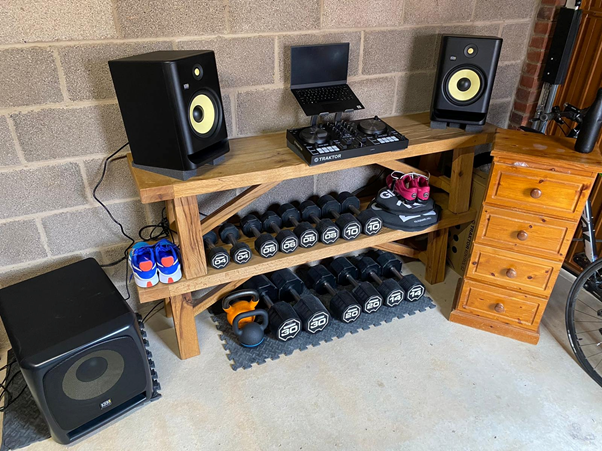 5. Whats the best place youve ever travelled to?
Has to be the south of Italy, specifically driving around the Amalfi coast. Staying in tiny villages, wedged in the side of the cliffs, with stunning views from your balcony. Perfect location.

6. Favourite book or movie?
Movie wise, it will always be Carlito's Way – a lesser known Al Pacino classic.
Book wise, is a more recent account from Louis Rudd the polar explorer, crossing the south pole alone and unaided. The mental strength he described really came through and made any problems I had at the time feel pretty pathetic!

7. What are the top five gadgets you cant live without?
Im not a big gadget person, so probably my wireless Bose headphones for running, all the DJ kit I recently acquired and a very clever electronic wine bottle opener, which was super important during lockdown one!

8. One thing few people would know about you?
I had an operation to save my life when I was around two weeks old. Being a relatively new technique, Doctors didn't know if the procedure would fully work and anyone with kids will know, putting any baby to sleep is always a risk and not a nice situation. But as you can guess, all went well and I only have a small scar to tell the tale!
We hope you enjoyed learning a little bit more about the people who drive the smart behind Novidea! Stay tuned for our next feature.